Lumify

Exceptional portable ultrasound from your smart device
Philips' ultrasound app brings diagnostic capabilities
to your compatible smartphone or handheld device
App-based ultrasound,
ready when you are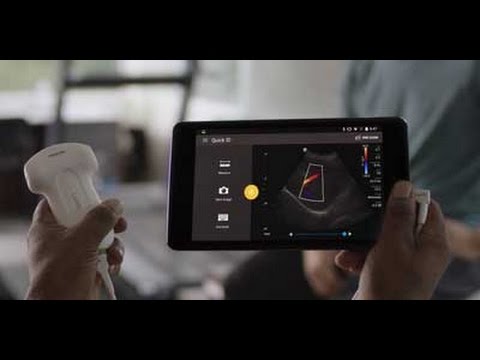 With Lumify, high-quality portable ultrasound is available almost anywhere. Just subscribe, download the Lumify app, plug in the transducer, and you're set. Meet patients at the point-of-care, make a faster diagnosis, and deliver care whenever it's needed.
Scroll to discover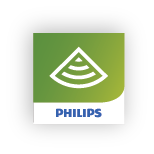 1
Download the app
The robust Lumify app is available on compatible Android smart devices via the Google Play Store.
Google Play
2
Connect the Lumify transducer
Our innovation in portable ultrasound comes to your compatible device through a simple USB connection.
3
Start scanning
Now you can quickly begin scanning with the quality of Philips imaging from your compatible smart device.
See more
The Lumify solution
Your monthly subscription includes more than just your handheld ultrasound, it is an entire ecosystem dedicated to helping you deliver incredible care.
Incredible
image quality
Our portable ultrasound transducers and app include decades of expertise and innovation in ultrasound imaging to help you make fast, informed decisions.
Simple sharing
& multitasking
Connect easily to patient PACS, or share images, video, and notes with colleagues from your handheld ultrasound device via email or a shared network. The app-based platform allows for broader use of your compatible device or smartphone, such as browsing the Internet.
Real-time updates to your tablet
Stay current with automatic app updates, which include rollout of new features as soon as they're developed.
Ongoing
support
The Lumify online support portal (coming soon) provides training resources and account management tools. Lumify also includes access to Philips exceptional customer service.
Discover more about Lumify clinical solutions
Subscribe to Philips Lumify portable ultrasound
Flexible pricing options starting at $199/mo.
Annual and Biennial subscriptions also available.
A scalable subscription model with a 30 day money back guarantee (for new customers only) makes it easy to get started. A subscription includes a Lumify transducer, the cloud-enabled Lumify Android ultrasound app, software upgrades, manufacturer's warranty, and access to Philips service and education. With both monthly and annual subscription terms, Lumify is an accessible and flexible handheld ultrasound solution for your practice.
+1 (844) MYLUMIFY
Products & Accessories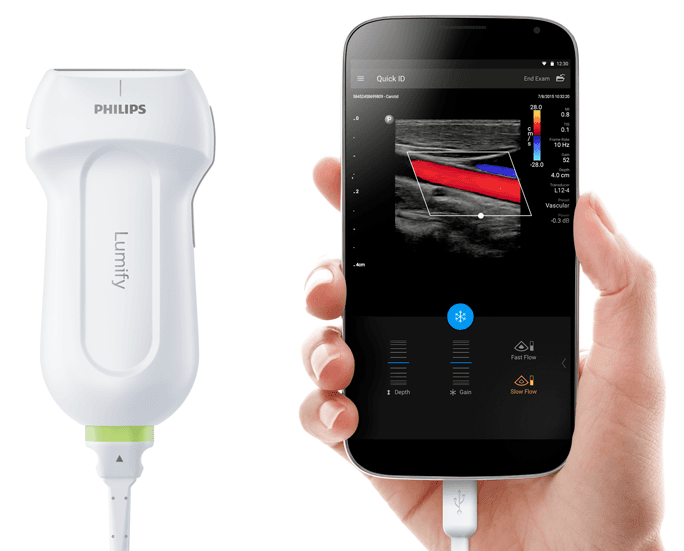 Create an administrative account
To start your Lumify subscription or receive a quotation, we will need to create a Lumify account for you. Please fill out the following information about yourself and your organization so we can get started.
If you already created an account, please call +1 (844) 695-8644 to place your Lumify order.

Lumify is currently only released for distribution in the USA.
Validation information
Phillips ultrasound equipment is subject to federal regulation and may only be sold to verified medical practitioners and institutions. Therefore we must collect information that will allow us to verify you are eligible to create an account to purchase Lumify.
Thank you!
Your information has been received. To complete the submission of your account please confirm your email information by following the link sent to the email address you provided.
Once your email is confirmed, we will create your account and you will receive a confirmation within 3 business days. Once your account is created, we will call to help you with your order or quotation, or you can call us at +1 (844) 695-8644.